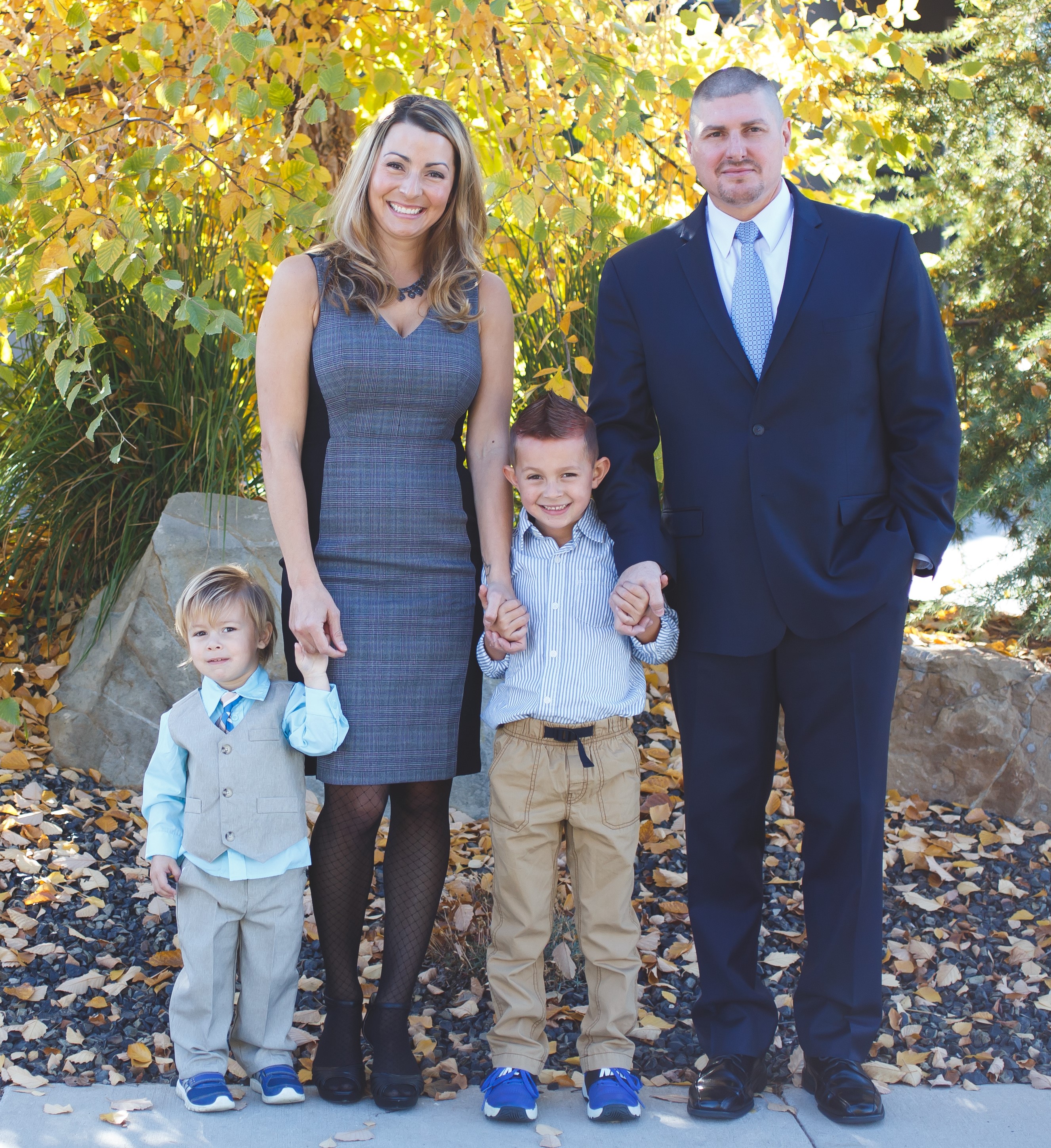 About Us
Thank you so much for entrusting your children with The Owl's Nest Daycare & Preschool.  Our intent is to ensure your children receive the best care & education possible while making it easy for you to communicate with the staff and stay up-to-date on your account. We look forward to a happy and long partnership with you.
So about us, Rachel works for a local hospital system and Greg works for a local medical practice and surgery center.  In addition, Greg retired in 2014 from the US Air Force after 21 years of active duty.  We have five children (the above picture includes the two youngest).  Our boys have been in local daycare centers for a few years and they are excited to join your child(ren).
Mission
To provide a safe, nurturing, and high-quality educational and social environment for the children in our care.
Philosophy
The Owl's Nest Daycare & Preschool is committed to providing the highest quality child care environment for the children in our care. We pursue this commitment by integrating age-appropriate educational curriculum and a healthy, peaceful environment in which a child's social, emotional, creative, and physical needs develop. We set high standards for the staff to ensure a successful relationship with the child and the child's parents. Every child is unique and our staff will provide a positive, nurturing relationship focused on developing self-esteem and self-worth. Children will learn to live together, problem solve, and appreciate the things that make everyone special.